Online Supplement Store
Holistic Health for Soul, Mind, & Body
We are only able to carry a limited and small selection of supplements at our office. For your convenience we have partnered with various companies to make quality dietary supplements available when the desired supplements are not available at DBHC. If you are not sure what to order contact DBHC and we will write you a script with possible choices for your needs and comments about them (i.e. liquid, capsules, dosage, etc.).
There are two store options available. One is Natural Partners, an Arizona based dispensary. Use the Full script option below to register and place your order. The other option is Emerson Ecologics, based in Southers California. Use the Wellevate option below to register for their dispensary.
Natural Partners is now supported by Fullscript for product ordering and delivery. To register for this online store or to order click the order button: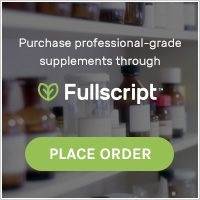 Natural Partners NP Script - High quality medical dietary supplements distributor located in Arizona so the shipping and turnaround time is quicker. For an automatic 10% discount on most products, use dbhc as the code to register at: us.fullscript.com/welcome/dbhc (register only once and return as often as you like). A large selection of supplements is available here including probiotics. The checkout discount code is dbhc. Natural Partners is located in Arizona to the shipping costs is lower than Emerson Ecologics. If you need help selecting the correct product let DBHC know and we will send you a script with possible products that we recommend.
Contact Dancing Bear Healing Center to have your account set up for you. This will include a 10% discount off on most products you order. Once you are registered you may just go directly to the store.